Listen. | Watch. | Learn. | Improve.
Online with Charlie Baxter
Premium English video lessons
Structured online courses
British English Culture
Learning Materials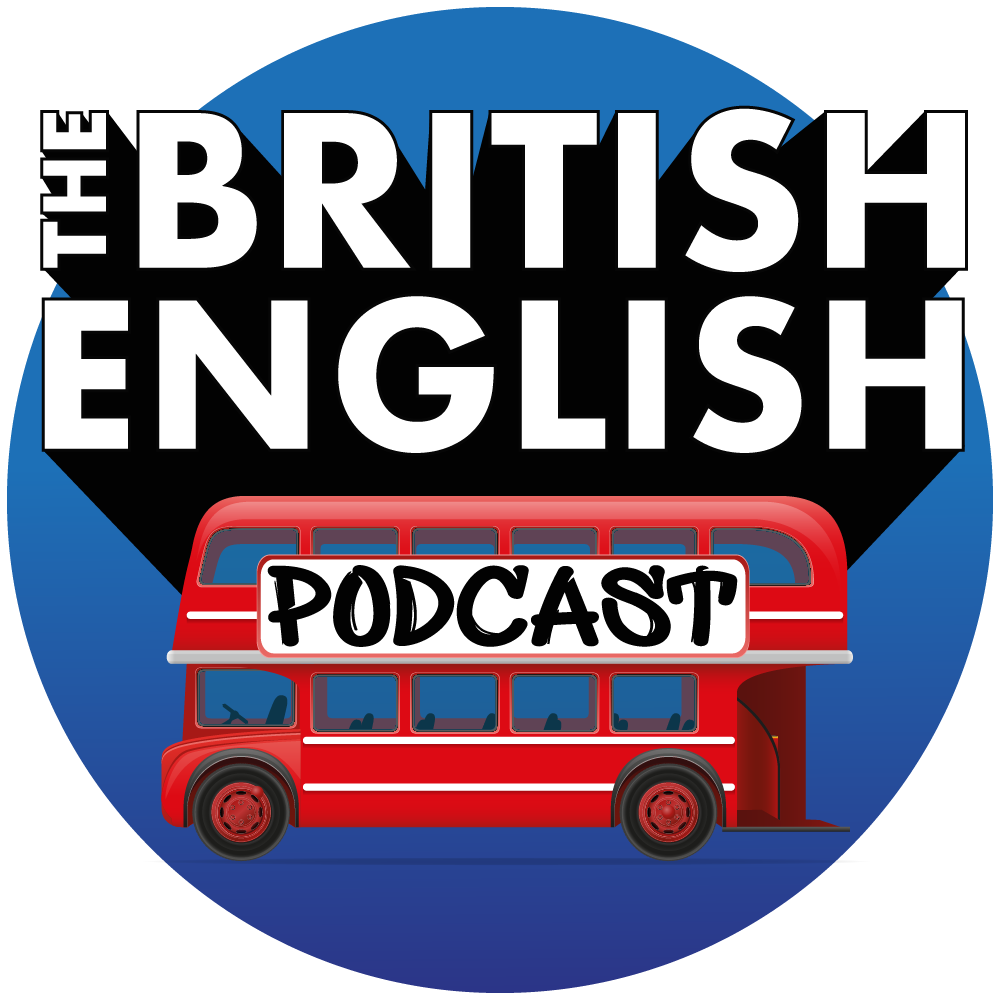 Listen. | Watch. | Learn. | Improve.
Online with Charlie Baxter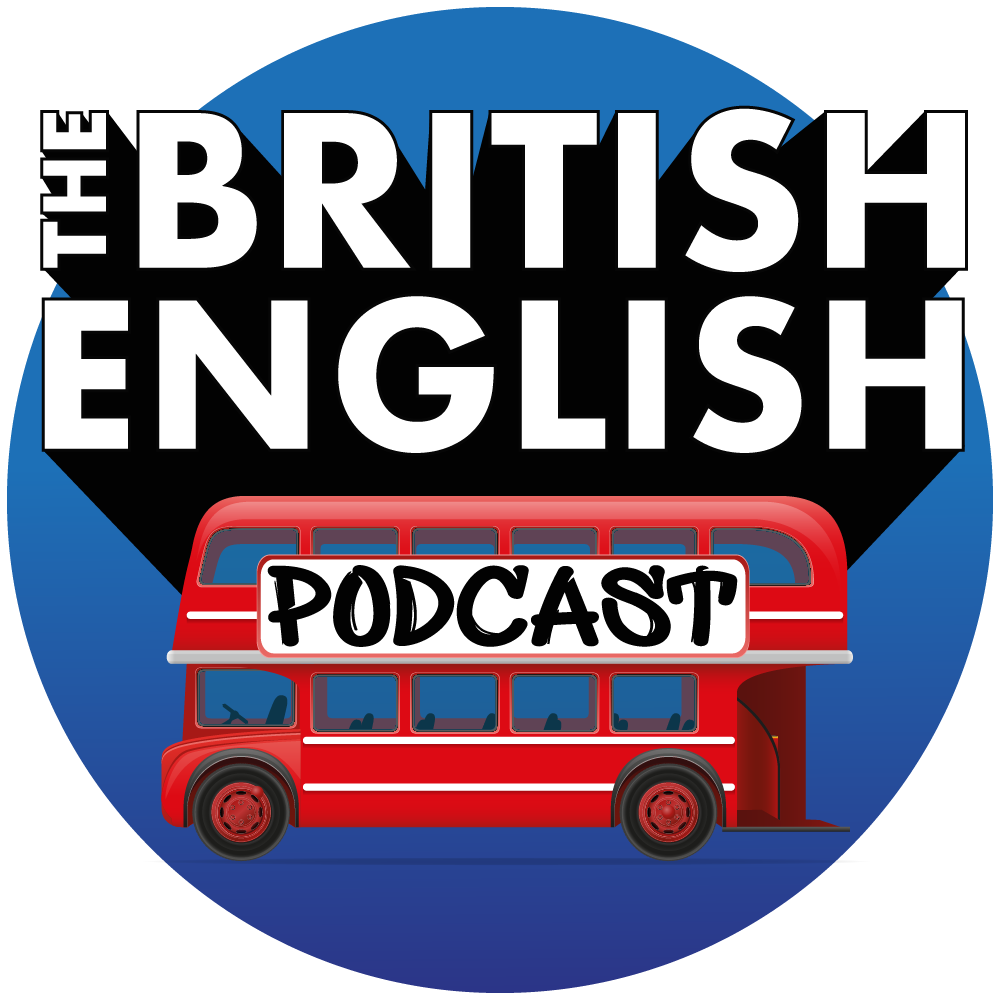 Premium English video lessons
Structured online courses
British English Culture
Learning Materials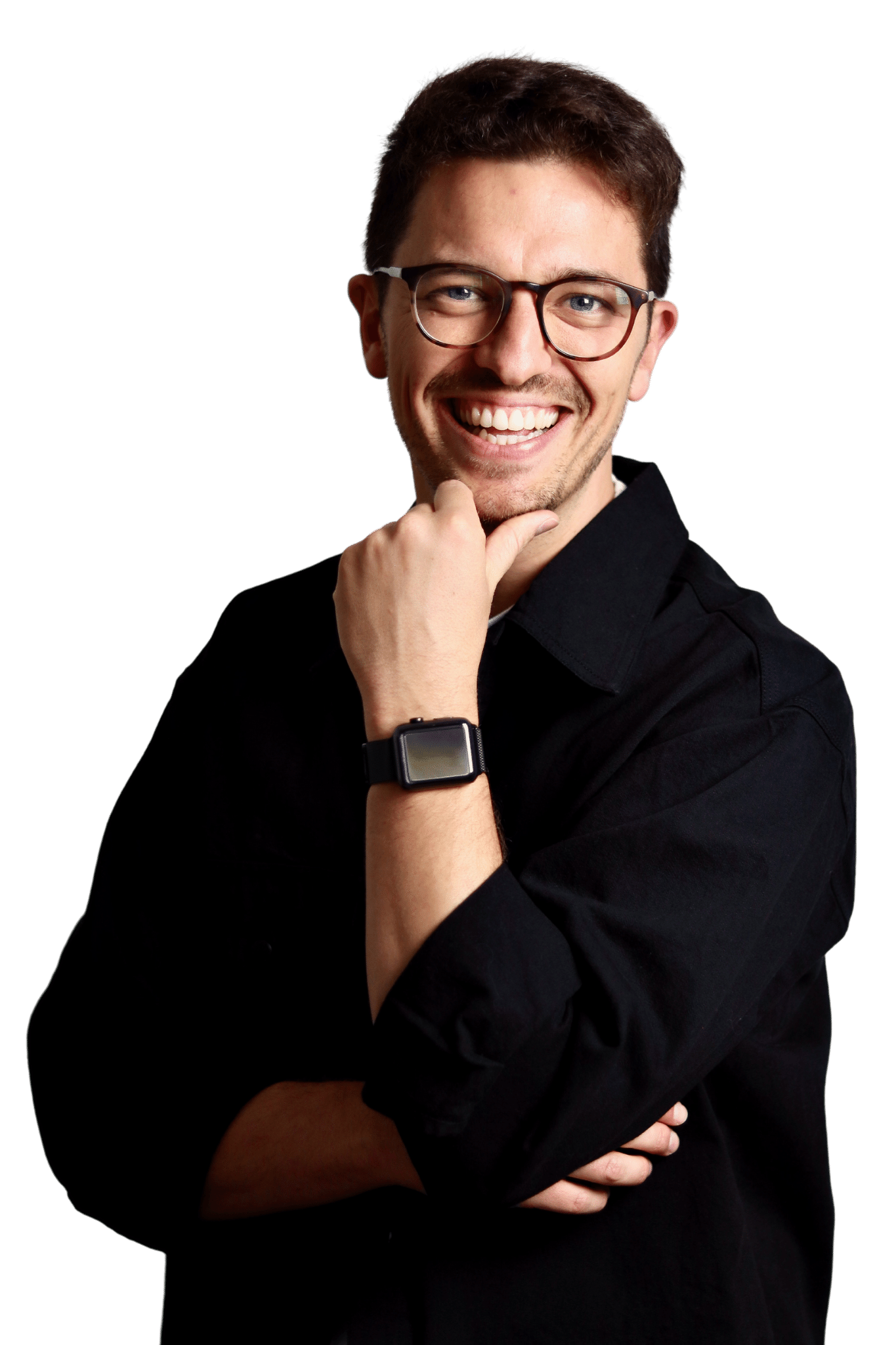 Why choose The British English Podcast?
Charlie has designed one of the best places to study British English, have fun whilst practicing and learn about British culture.
And it gets bigger and better every week
🇬🇧 We're British!
Join the best online program for British English learners. Brought to you by a native British English Teacher who has lived all over the world for the last 10 years and in doing so has realised how strange us folk back in the UK really are! 🤪

Charlie knows the real British English that people use in their daily lives and he focuses specifically on the context in which natives are using phrasal verbs, idioms and expressions so that you don't just get exposed to the new language but actually feel confident enough to use it yourself in the right way!

All the while, talking about British culture, current affairs, and history that matters now.
Level Up Faster
Get to an advanced level faster by using personally made materials by Charlie that go deeper than the free resources available on social media platforms.

After reading Psychology at University and teaching 1000's of students over the last 7+ years, Charlie knows the best approaches to teaching a language

Charlie loves continuously developing his professional skills as a language teacher and is passionate about "the neuroscience of learning" or "learning how to learn".

All this knowledge is applied directly
in The Academy!
Flexible Learning
Learn English at a time and pace that suits you. Available 24/7 via any internet-connected device.

Use the best online interface on the market to engage with the learning resources
the right way!

Charlie wanted to ensure the platform is user friendly across all devices and took time in finding the right solution for his students!

He's a bit of a nerd to be honest. 🤓
Learn British English online in an affordable way
Better understand British culture and improve your listening and reading skills with
The British English Podcast Transcripts.

Study native expressions properly, perfect your pronunciation, and get active with the new vocabulary in The British English Podcast Academy.

Choose your way to learn!
Free Listening Lesson
Sign up to not miss a single one. You'll be the first to be notified when we have released the next episode and enjoy some of the lesson's expressions in the free glossary when you create a free account.

Podcast Episode

FREE Worksheet
Premium Membership
Get access to all podcast transcripts and all parts of the episode along with vocabulary glossaries to make more progress with your English. Make use of our easy-to-use, fully featured transcript reader or download the PDF's, your choice! PLUS get flashcards to revise on-the-go.
Manually Edited Transcripts
The Academy

MOST POPULAR
Take your English to the next level when you join The Academy with all the learning materials you'll ever need, pronunciation practice & bonus content, you'll be totally satisfied!

Extended Podcast Episode

Manually Edited Transcripts

Premium Podcast Player

Lots of Exclusive Video Lessons

Interactive Quizzes

Pronunciation Practice

Assignments

Flashcards

Glossary of Phrases


+ Weekly Speaking Classes
Get the brand new official App for FREE
Learn on-the-go with the official app for The British English Podcast. Enhance your learning experience and go mobile! You can easily access The Academy, The Premium Podcast and all other courses including the FREE ones on your mobile and study at your own pace. Switch between desktop to mobile without losing your course progress.
ENJOY EPISODE ONE
Try the FREE Sample Lesson in The Academy.
Experience all of the amazing learning resources.
Not sure of your
Take the free English test, it only takes a few
minutes and you'll receive your results immediately
Meet Your Teacher
I'm Charlie, the creator and host of The British English Podcast.
After graduating with a BSc in Psychology I decided to combine two of my passions to create a life of happiness and help share it on.
These two passions were to simply help others and to travel.


I've been teaching English and travelling the world since 2014 and currently reside in Sydney, Australia.


With the experience I've gained I now understand that language learning is a journey. One that should be enjoyed along the way. Making connections with people through the language you are learning helps your passion for the language to grow.


My aim for this podcast is for you to get to know me on a deeper level, to allow me to teach you through context using authentic materials and for you to come away from each lesson of The Academy feeling confident in using the new language and cultural references you've acquired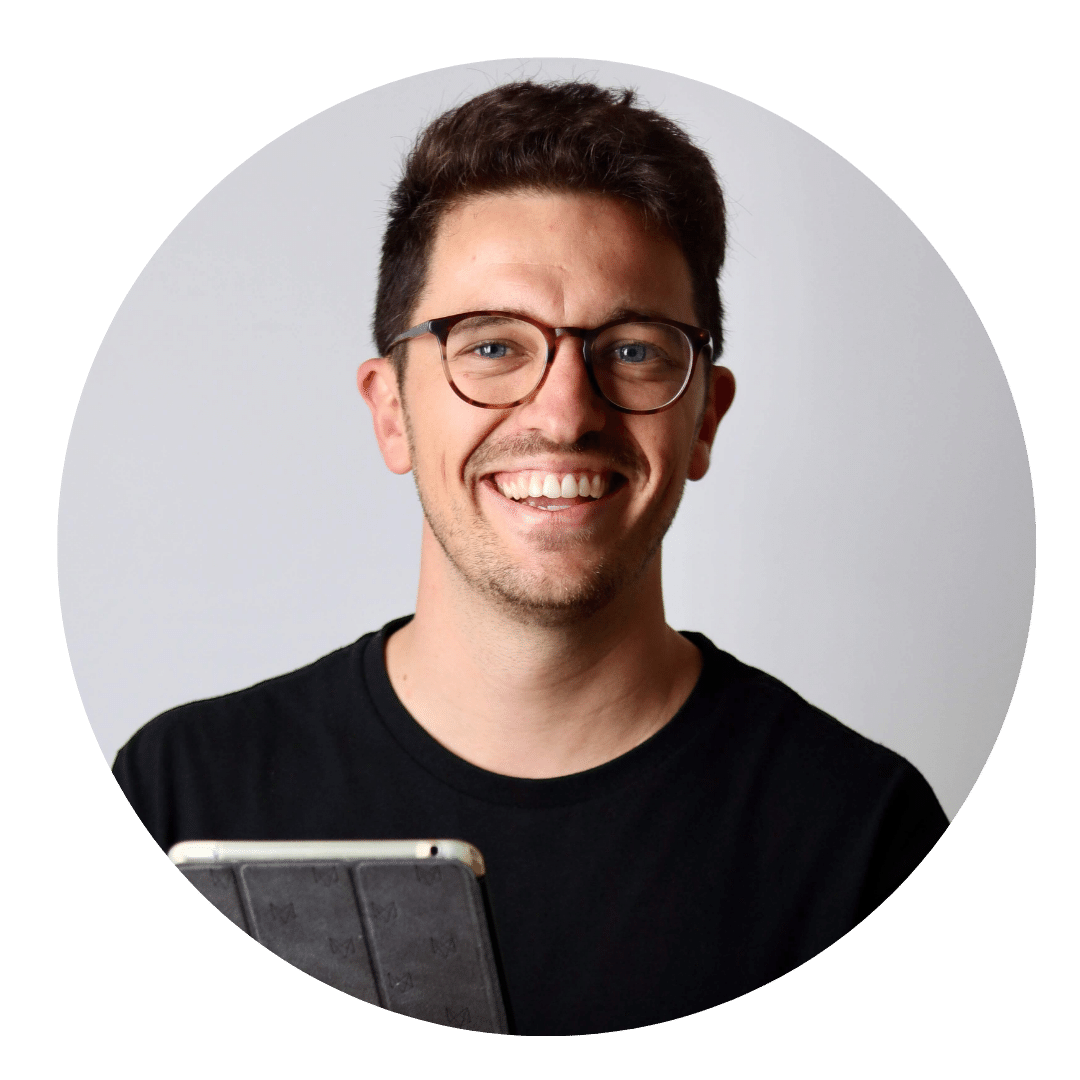 Now listen to what some members think of The Academy.
I'd like to recommend the academy because...its contents are very interesting and authentic so, you learn a lot about British culture, be it in respect of society, habits and traditions and all with a touch of humour, which I really appreciate.
Julie, France. Joined in August, 2021
My big problem has always been fluency but now I can tell proudly that I'm much more confident and I'm not more afraid to talk.

Eight months ago when I started this amazing journey I never imagined that today I would record this video and put myself out there without feeling pure cringe.
Caterina, Italy. Joined in February, 2021
"Charlie's podcast and academy is easy to follow and helps me remember every word he teaches by following the quizzes and exercises. He is such a good teacher with specific plans for his own lessons who knows the difficulties of a non-native english learner like me."
Hsu Lai
Pharmacist, Myanmar
"It's evident that Charlie has put so much effort into The Academy and I will definitely recommend The British English Podcast to anyone wanting to improve their English and to my subscribers on Instagram! The Academy is really easy to use and it has a lot of useful tasks."
Anya
English Teacher, Russia
Charlie is very good at showing people when the new words and phrases can be used. It helps me to really apply the phrases in the future. The rise and fall of his voice also makes the content more interesting as I can feel the different emotions from him.


Judy
Taiwan
What I like most about The Academy is the live classes where you can apply what you learnt from The Academy.

He breaks down difficult concepts easily but the best part is that he teaches English in real life that you can easily use in your daily conversation.
Phong, Vietname. Joined in February, 2021
The academy
content hones, not only on the vocabulary from intermediate to Advanced but it also packed with humour, as the host, Charlie really breaks down the expressions in every video of every episode, helping their vocabulary sink in and be used, actively in your speech
.
Julia, Russia. Joined in July, 2021
The British English Podcast
Learn British English as well as British culture, history, news and current affairs, and much more with weekly episodes from your host Charlie on The British English Podcast!

Your Host and British English teacher Charlie will help you to reach fluency faster by teaching phrasal verbs, common expressions and conversation tips.




FREE Resources
All you need to do is to sign up for FREE and all the resources below are available for you to enjoy!
Join the community

Sign up for the podcast newsletter.
Get exclusive eLessons, tips & tricks to improve your English

Thank you! Please check your inbox.
GET THE MOST OUT OF EVERY EPISODE OF THE BRITISH ENGLISH PODCAST
Which membership
fits your needs?
The Premium Podcast
For self sufficient learners who just want the full episode, transcripts, extended glossaries and flashcards!
The Academy
For learners who want the FULL experience with everything the premium podcast has and SO much more!
Created with