By Charlie Baxter
Season 1
In this episode your host Charlie has a conversation on parenting with Shana from The American English Podcast. They explore the norms and differences in the parenting cultures of British and American people.
As always there is a mixture of intermediate to advanced language for non-native English learners to better understand English.
Being that it is a conversation between an American and a Brit, you get to experience the clear difference in our accents, intonation and usage of vocabulary. I hope you enjoy the show!
For more information on Shana's podcast head over to The American English Podcast.
If you'd like to listen to part 2, 3 and 4 of this episode then check out
The Academy
or
The Premium Podcast.
Want the transcripts?
Access the manually edited transcripts and use the world's leading interactive podcast transcript player.
Downloadable Transcripts


Interactive Transcript Player

Full Length Episodes


Full Glossary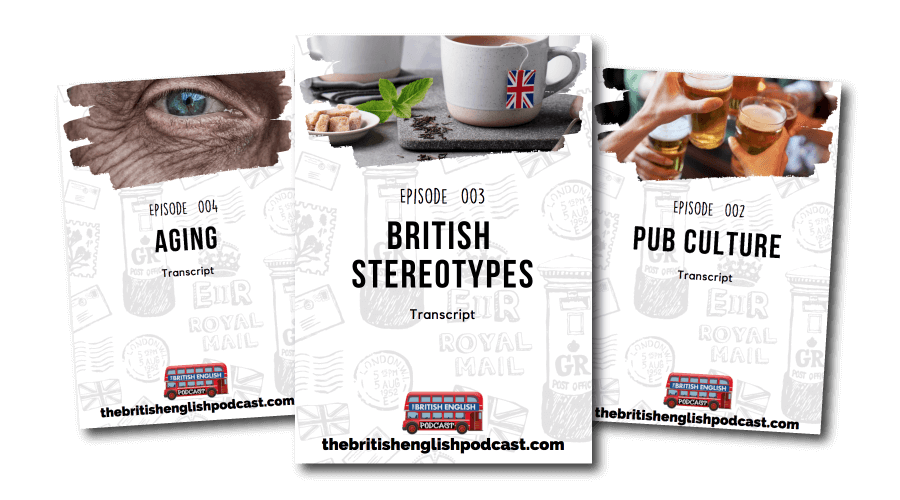 Interactive Transcript Player