Do you want to join the best online course
for British culture and British English?
Get access to The British English Podcast Academy

DOES ANY OF THIS SOUND FAMILIAR TO YOU?
1. You struggle to understand British people, their humour and accents!


2. You find it hard to measure your progress when learning English?


3. You want to learn to speak with confidence in front of British people?


4. You find it hard to keep up with multiple speakers in a conversation.


5. You're looking for an easy to use step-by-step plan to help you improve your English?
If you answered yes, then you already know how challenging it is to keep improving your English after reaching a conversational level!
Don't worry! There's a solution and I think you're going to love it!
Skip the "sales talk" and see
what's inside The Academy!
Watch this detailed walkthrough video about what is inside the course!
Can I try a sample before I join?
Of course! Access a FREE sample lesson here.
How does The Academy Monthly Membership work?
As Season 1 is complete you get instant access to all 8 lessons in this season as soon as you join.

Each lesson contains a podcast episode with a wide variety of learning materials.

You get new material each day which helps you gradually turn the new language into vocabulary you can use with confidence.

Get access to ALL resources for EVERY episode of The British English Podcast. This includes Bonus Episodes, Bitesize Episodes AND Season 2 Episodes.
All together, you get access to a HUGE amount of content!
- BRAND NEW FEATURE -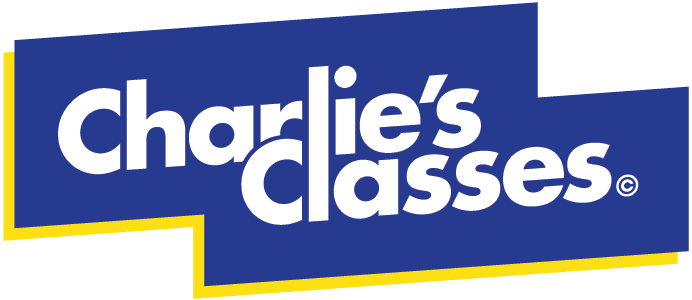 Academy Speaking Classes
Get involved in Charlie's weekly speaking calls when you join The Academy Monthly/Annual Membership!
What do I get when I join?
The FULL TRANSCRIPT of every single episode

Access to ALL INTERMEDIATE & ADVANCED PHRASES with contextualised definitions in the EXTENDED GLOSSARIES

EXCLUSIVE VIDEOS that breaks down the best expressions from each episode.

QUIZZES to check if you understand how to actually use the expressions in a sentence.

PRONUNCIATION PRACTICE audio files are included for the 'hard to speak' expressions.

WRITING ASSIGNMENTS, LISTENING COMPREHENSION & VOCABULARY TESTS

BONUS video or audio content for some episodes

A NEW episode released every single week!

Weekly Speaking Classes - BRAND NEW!

Each Season Includes 8 Lesson Packs:
100+ Active Quizzes & Assignments
240+ Advanced Native Expressions
Let's break that information down a bit!

8 FULl Academy Lessons Per Season
The Seasons have been designed to be consumed over a 2-3 month period, keeping you busy with something new every day!
Full Podcast Episode + Bonus Content
Gain access to the episode and bonus content exclusive to the academy.
Valued at £45
Video Tutorials
Use these exclusive explainer videos to learn how to use the best phrases from each episode in context with multiple real life examples that are memorable.
Valued at £45
Manually Edited Full Transcripts
Read along and never miss a word. Learn how new phrases are spelt and use the interactive transcript reader to easily navigate through the episode.
Valued at £90
200+ Advanced Native Expressions
Learn the definitions of a huge amount of vocabulary with flashcards, multiple choice exercises and tests.
Pronunciation Practice Audio Files
Learn how to produce the correct sound of each syllable in a phrase and then be guided towards imitating the full phrase in connected speech.
Valued at £45