Do you want to understand British culture and improve your British English?
Get access to Season 2 of The British English Podcast Academy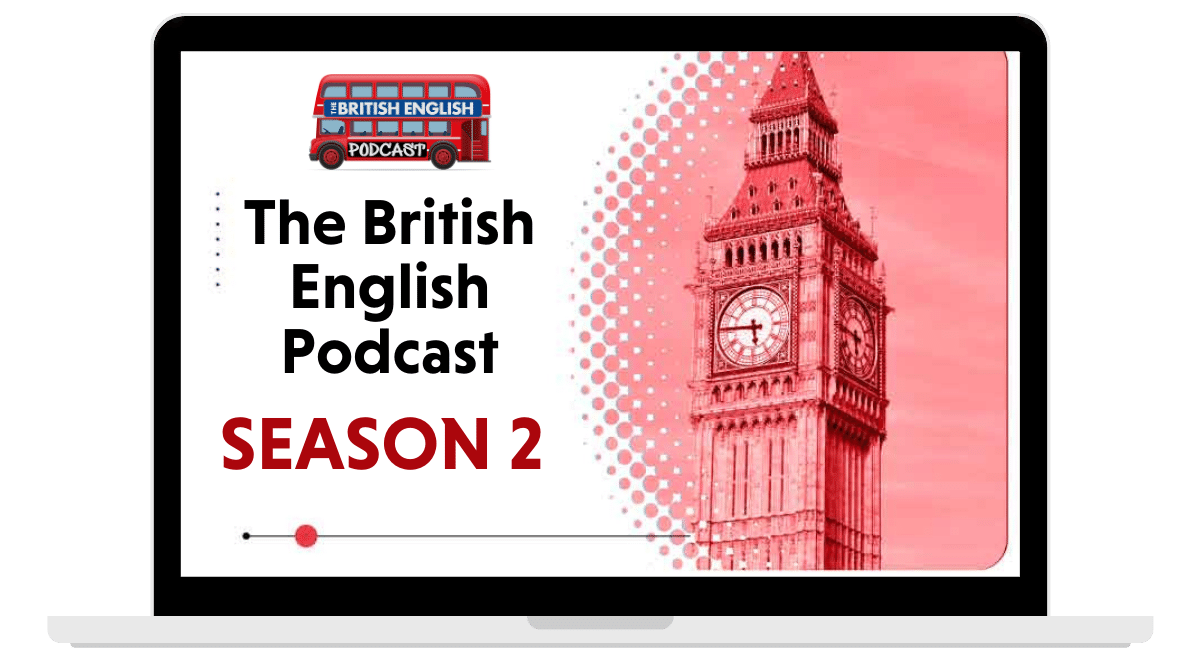 DOES ANY OF THIS SOUND FAMILIAR TO YOU?
You struggle to understand British people, their humour and accents!
You find it hard to measure your progress when learning English?
You want to learn to speak with confidence in front of British people?
You find it hard to keep up with multiple speakers in a conversation
You're looking for an easy to use step-by-step plan to help you improve your English?
If you answered yes, then you already know how challenging it is to keep improving your English after reaching a conversational level!
Don't worry! There's a solution and I think you're going to love it!
How does Season 2 of The Academy work?
Season 2 gives you access to 8 new lesson packs in total.

Each lesson pack contains a podcast episode with a wide variety of learning materials.

You get new material each day which helps you gradually turn the new language into vocabulary you can use with confidence.

Season 2 takes 16 weeks to complete as there are 8 episodes in the season and each episode takes about 2 weeks to complete.
What do I get when I join?
The FULL TRANSCRIPT of every episode in the season

Access to ALL INTERMEDIATE & ADVANCED PHRASES with contextualised definitions

EXCLUSIVE VIDEOS that breaks down the best expressions from each episode.

QUIZZES to check if you understand how to actually use the expressions in a sentence.

PRONUNCIATION PRACTICE audio files are included for the 'hard to speak' expressions.

WRITING ASSIGNMENTS, LISTENING COMPREHENSION & VOCABULARY TESTS

BONUS video or audio content for some episodes
Full Podcast Episode + Bonus Content
Gain lifetime access to the episode and bonus content exclusive to the academy.
Valued at £45
Video Tutorials
Use these expression explainer videos to learn how to use the best phrases in context with multiple real life examples that are memorable.
Valued at £45
Manually Edited Full Transcripts
Read along and never miss a word. Learn how new phrases are spelt and use the interactive transcript reader to easily navigate through the episode.
Valued at £90
200+ Advanced Native Expressions
Learn the definitions of a huge amount of vocabulary with flashcards, multiple choice exercises and tests.Gain lifetime access to the episode and bonus content exclusive to the academy.
Pronunciation Practice Audio Files
Learn how to produce the correct sound of each syllable in a phrase and then be guided towards imitating the full phrase in connected speech.
Valued at £45
Vocabulary Quizzes & Writing Assignments
Quizzes designed to improve your understanding of the advanced language in use. Stay active with your studies and get writing!
The Whole Season Includes 8 Lesson Packs:
100+ Active Quizzes & Assignments
240+ Advanced Native Expressions
A Total Value of
£475
Standard Price £149
Early Bird Offer = £75
This early bird offer will go very soon as Season 1 is now complete!
Season 2 of The Academy Content:
Want to see what's inside
The Academy Season 2?
Check out this detailed walkthrough about what you'll get inside the course!
Can I try a sample before I join?
Of course! Access THE sample lesson pack here.
Master English By DOING Not Just RECEIVING

RETENTION OF LEARNING DIAGRAM
Get Instant Access to Season 2 of The Academy
from The British English Podcast now!
If you're ready to improve your British English with me, enrol in Season 2 now. Simply choose your payment option below and click the button to join me…
After this course you will...
Use native expressions in a natural way

Gain confidence in your ability to speak British English

Better understand British culture & British people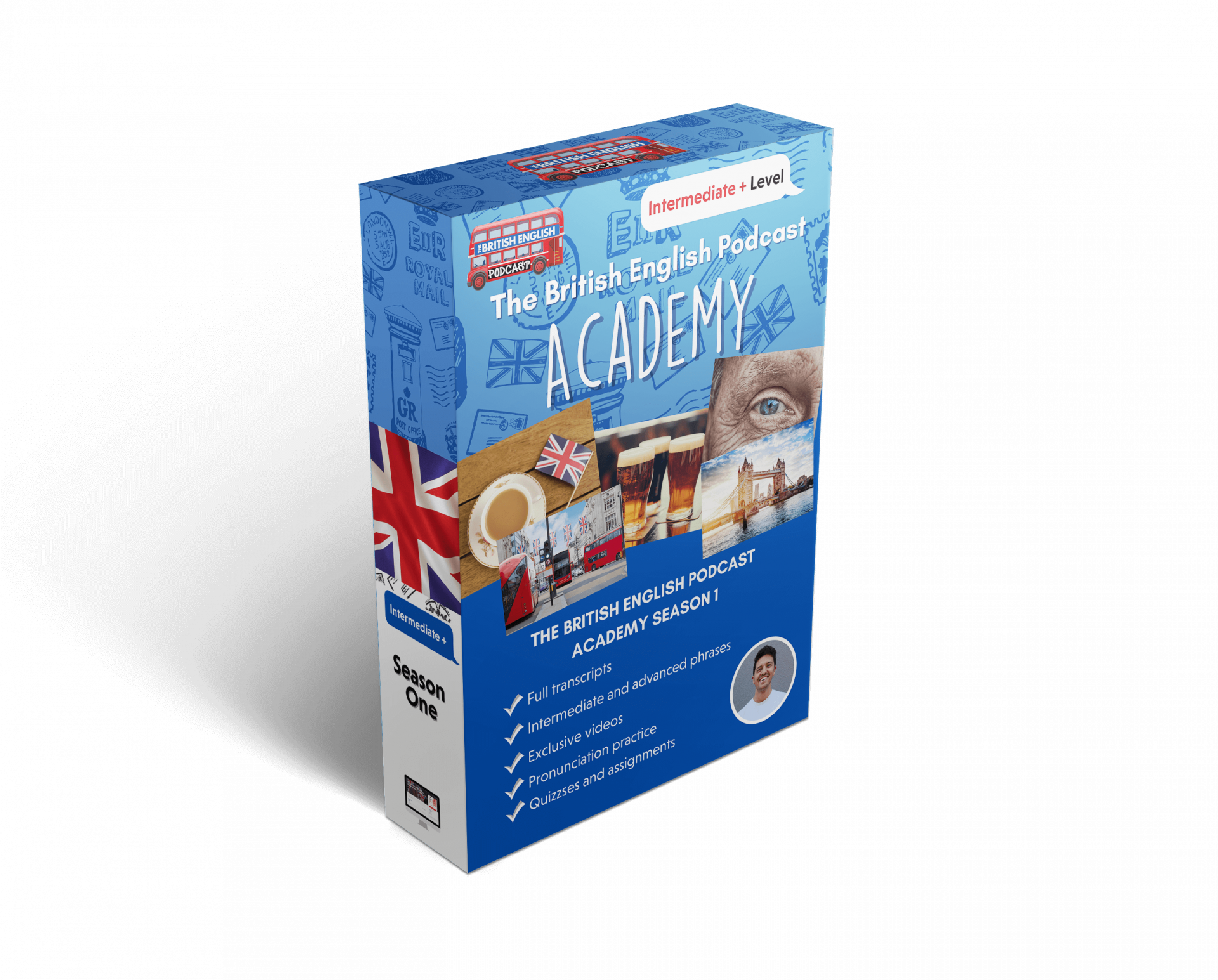 Sign Up Now
The British English Podcast Academy, Season 2
£475 Value For Just £75
Buy
Season 2
£75
One Time Payment
Lifetime Access to Season 2
Monthly Membership
Billed monthly
Access Season 1

Access Season 2

PLUS 2 x Bitesize Episodes

PLUS Bonus Extended Episode
Prefer Monthly?
JUST £23 per month
Get Access to Season 1 + New WEEKLY Content
Prefer an Annual Membership?
25% Off
Get Access to Season 1 +
New WEEKLY Content with a Discount.
Guaranteed Security using one of the most advanced encrypted systems on the market.
The information in this page is being processed and encrypted securely using industry-leading encryption and fraud prevention tools.
Only interested in the Premium Membership?
Don't want the full learning experience of The Academy but still want the transcripts, full length episodes and glossaries?
Then take a look at the
Premium Podcast Membership
14 Day Money Back Guarantee
I am certain you will love this course. However, if you find it isn't for you I will happily give you a 100% refund within 14 days of the course start date.
Our students love it
Charlie is very good at showing people when the new words and phrases can be used. It helps me to really apply the phrases in the future. The rise and fall of his voice also makes the content more interesting as I can feel the different emotions from him.
It's evident that Charlie has put so much effort into The Academy and I will definitely recommend The British English Podcast to anyone wanting to improve their English and to my subscribers on Instagram! The Academy is really easy to use and it has a lot of useful tasks.
Charlie's podcast and academy is easy to follow and helps me remember every word he teaches by following the quizzes and exercises. He is such a good teacher with specific plans for his own lessons who knows the difficulties of a non-native english learner like me.
Hsu Lai, Pharmacist in Myanmar
Frequently asked questions
How long will it take me to complete the course?
This will depend on how much time you have. The activities are designed to give you something new everyday for 2 weeks and then move on to the next episode. You have access to Season 2 for as long as you subscribe so you can study it at your own pace.
What currency is the payment in?
£ – British Pound Sterling / Quid 😉
What if I just want access to the full length episodes, transcripts and glossary, but not the academy lessons?
I'd say you're missing out on a lot of amazing content but we all learn differently so I have created the Premium Podcast Membership for this reason.
Will this course help improve my english?
Yes! I've been teaching English for years and know that this course is going to improve your English significantly
About Your Teacher
Charlie Baxter
Teacher, Podcast Host, YouTuber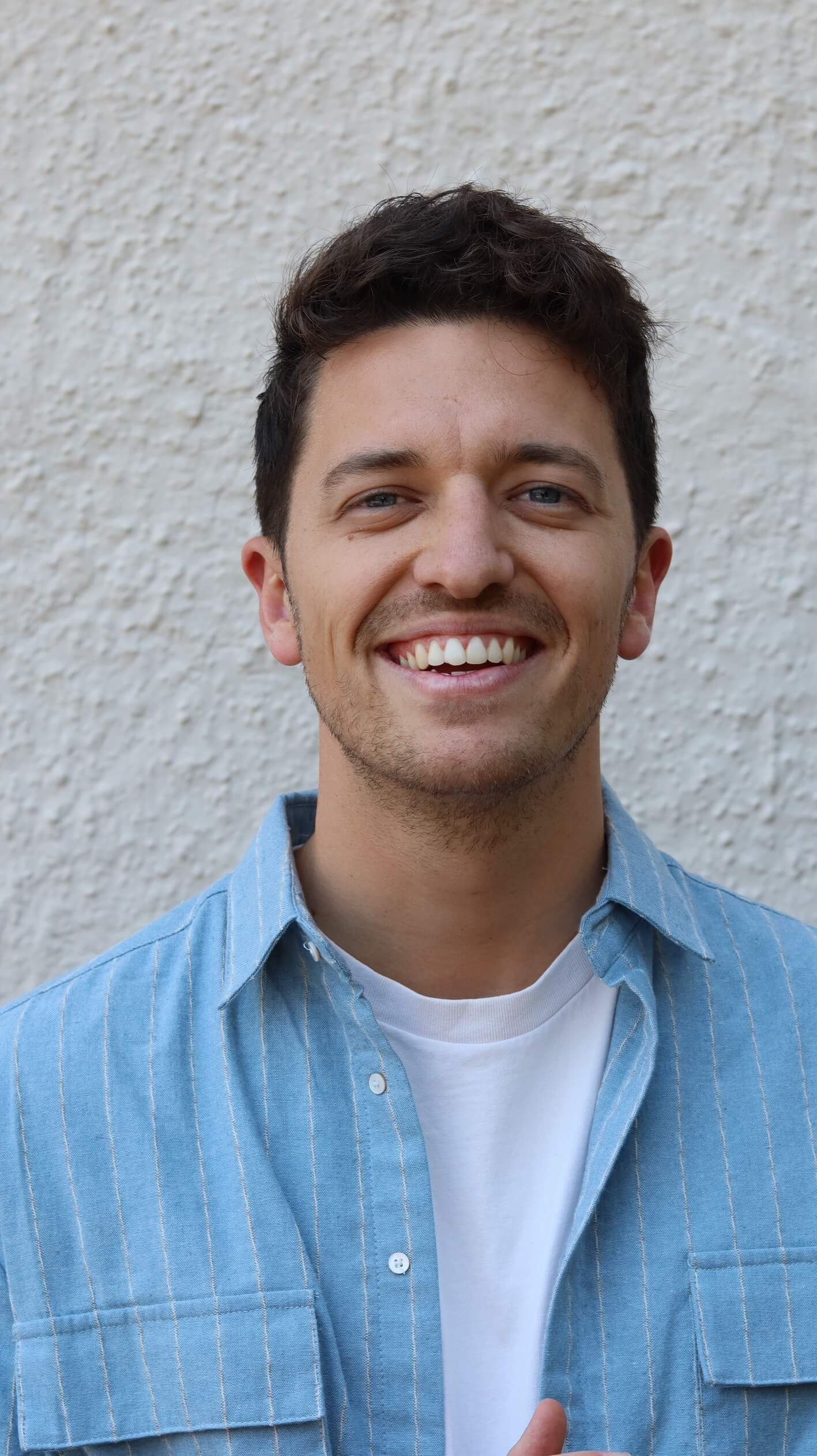 Charlie is the host and creator of The British English Podcast & Academy. He has also been an active YouTube English Teacher since 2016 but after seeing how many of his students wanted a more structured, carefully designed way to study he decided to create The British English Podcast Academy.

It focuses on British culture, informal expressions, accent and history that is all unique to the UK.

Charlie has spent 6000+ hours teaching intermediate-advanced students since 2014 privately on Skype and has seen a lot of different styles of learning and while he believes there will never be a single CORRECT way to improve your English there are a large number of methods that people use that do waste people's time and prevent them from improving quickly.

So Charlie decided to create The Academy because he believes he knows a VERY effective way to improve your English quickly and enjoyably.
Created with