Access your active membership's learning resources for this episode below:
Access your active membership's learning resources for this episode below:
What's this episode about?
In this episode, Charlie invites Lindsay from the All Ears English podcast to come on the show. To begin they test how stereotypically "American" Lindsay is with a pop quiz, followed by discussing the fact that they did the same degree and then after hearing about how Lindsay had a pet rat to run tests on she goes on to comment on the values that people in the United States of America adhere to. All in all a lovely interview with a delightful person. So, enjoy!
Continue listening to this episode
There are 2 more parts to this episode and you can access all of them by becoming a Premium Podcast Member or by joining The Academy.
Meet today's guest
Lindsay McMahon
from "All Ears English"
Lindsay McMahon is the co-host of All Ears English. Her podcast is downloaded 8 million times per month globally and has been ranked in Best of Apple Podcasts categories in 2018 and 2019 and as well as #1 in US Education Language Courses. Lindsay and her podcast have been featured in Podcast Magazine, Language Magazine, and Forbes.
Get the brand new official App for FREE
Learn on-the-go with the official app for The British English Podcast. Enhance your learning experience and go mobile! You can easily access The Academy, The Premium Podcast and all other courses including the FREE ones on your mobile and study at your own pace. Switch between desktop to mobile without losing your course progress.
Please note: This transcript is only visible to you as you are logged in as a Premium / Academy member. Thank you for your support.
access the free content
Get the FREE worksheet for
this episode
Want the transcripts?
Access the manually edited transcripts using the world's leading interactive podcast transcript player and get your hands on the
full glossary and flashcards for this episode!
Downloadable Transcripts


Interactive Transcript Player

Flashcards


Full Glossary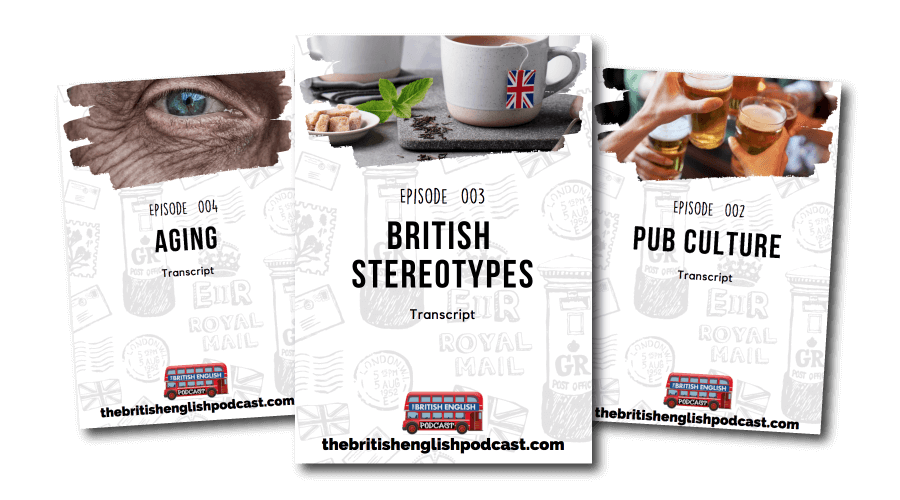 Interactive Transcript Player