Listen to the episode here:
If you are a Premium Podcast or Academy Member you can listen to all three parts of this episode without the sponsor in the "course player" section when logged in.
As you are a Premium Podcast Member you can use the transcripts or interactive podcast player for this episode. Enjoy!
As you are a member of The Academy please enjoy this episode in The Academy Lesson.
By Charlie Baxter
Season 3
What's this episode about?
Charlie invites Harry back on for an incredibly relaxed conversation aiming to capture the "real life English" you get when having a chat with a friend on a sofa, without trying to be broadcasters with a clear lesson plan. So welcome to "Sofa Chats". This episode's theme is loosely focused on culture.
Please note: This transcript is only visible to you as you are logged in as a Premium / Academy member. Thank you for your support.
Continue listening to this episode
There are 2 more parts to this episode and you can access all of them by becoming a Premium Podcast Member or by joining The Academy.
Meet today's guest
Harry
Charlie & Harry are co-founders of
Real English With Real Teachers YouTube Channel
Harry has been teaching English as a foreign language for five years, both in language academies and via skype. After graduating in Psychology, Harry took a trip to South East Asia where he discovered a passion for teaching and languages.
Harry currently resides in Bedford, UK, where he teaches online and residential English courses
access the free content
Get the FREE worksheet for
this episode
Want the transcripts?
Access the manually edited transcripts using the world's leading interactive podcast transcript player and get your hands on the
full glossary and flashcards for this episode!
Downloadable Transcripts


Interactive Transcript Player

Flashcards


Full Glossary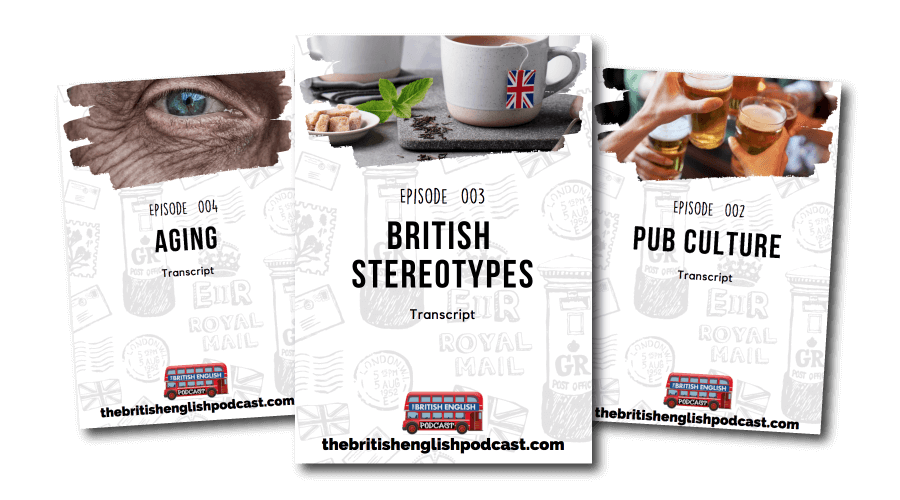 Interactive Transcript Player