Listen to the episode here:
If you are a Premium Podcast or Academy Member you can listen to all three parts of this episode without the sponsor in the "course player" section when logged in.
As you are a Premium Podcast Member you can use the transcripts or interactive podcast player for this episode. Enjoy!
As you are a member of The Academy please enjoy this episode in The Academy Lesson.
By Charlie Baxter
Season 3
What's this episode about?
In this third episode of Season 3, Charlie invites a guest who is fast becoming a regular back on the show called Shana. She is the host of The American English Podcast. Let's see how she reacts to a list of stereotypes Americans are known for having thought of British people over the years. So, let's see what Americans REALLY think of us Brits.

Sign up to Charlie's FREE Email Lessons & Newsletter to never miss another episode at pages.thebritishenglishpodcast.com
Please note: This transcript is only visible to you as you are logged in as a Premium / Academy member. Thank you for your support.
Continue listening to this episode
There are 2 more parts to this episode and you can access all of them by becoming a Premium Podcast Member or by joining The Academy.
MEET TODAY'S GUEST
Shana
Shana does a very similar podcast to this show but for American English learners. She's lived in a handful of places over her years and now resides back in the states with her Brazilian husband and two young daughters.
access the free content
Get the FREE worksheet for
this episode
Want the transcripts?
Access the manually edited transcripts using the world's leading interactive podcast transcript player and get your hands on the
full glossary and flashcards for this episode!
Downloadable Transcripts


Interactive Transcript Player

Flashcards


Full Glossary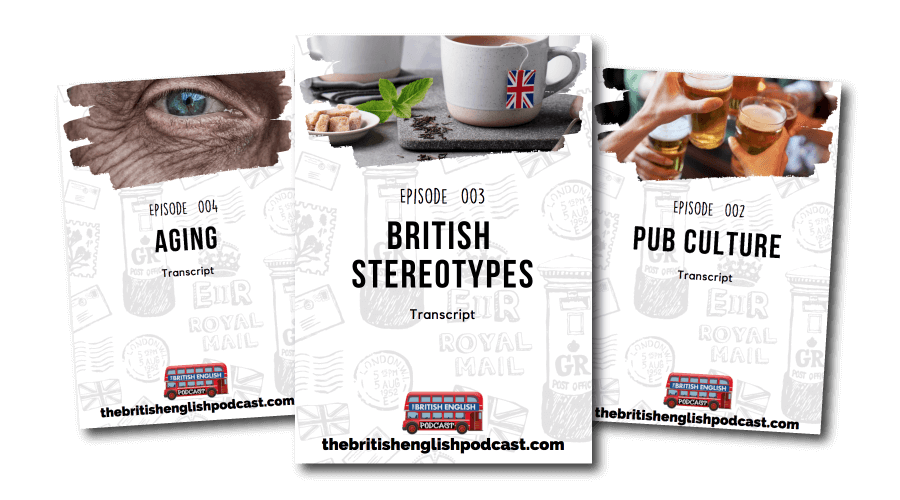 Interactive Transcript Player