Access your active membership's learning resources for this episode below:
\Learnworlds\Codeneurons\Pages\ZoneRenderers\CourseCards
Access your active membership's learning resources for this episode below:
\Learnworlds\Codeneurons\Pages\ZoneRenderers\CourseCards
What's this episode about?
In this episode Charlie gets a friend's mother on the show after being encapsulated by the way in which she tells a story in a social setting. Listen in to experience how this person delivers her stories to help continue improving your ability to tell a good story in English.
Continue listening to this episode
There are 2 more parts to this episode and you can access all of them by becoming a Premium Podcast Member or by joining The Academy.
Please note: This transcript is only visible to you as you are logged in as a Premium / Academy member. Thank you for your support.
access the free content
Get the FREE worksheet for
this episode
Want the transcripts?
Access the manually edited transcripts using the world's leading interactive podcast transcript player and get your hands on the
full glossary and flashcards for this episode!
Downloadable Transcripts


Interactive Transcript Player

Flashcards


Full Glossary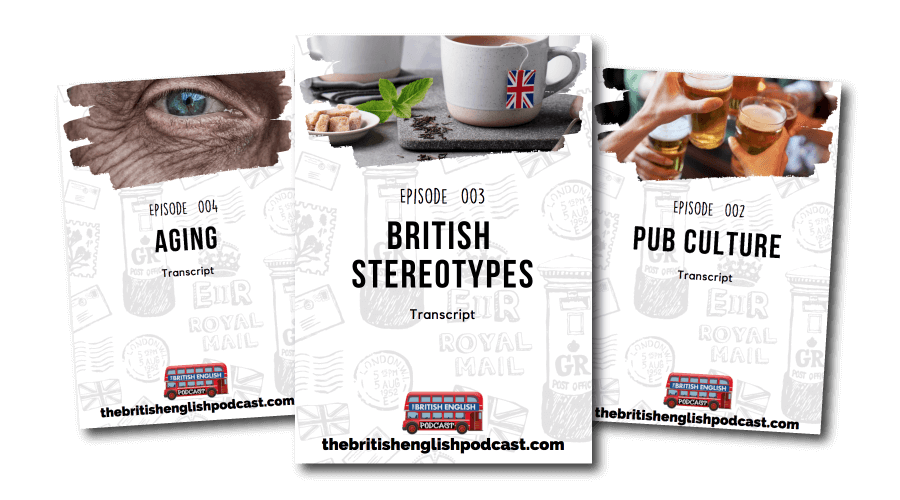 Interactive Transcript Player
Never miss an episode!
Join the Podcast Newsletter to get weekly updates on newly published shows, courses and more right in your mailbox.
Keep an eye on your email inbox. 😉
PUT WHAT YOU'RE LEARNING INTO PRACTICE WITH...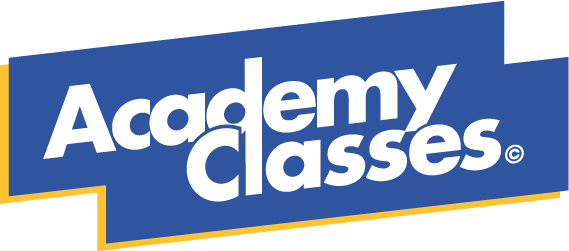 The Academy Speaking Classes
Get involved in Charlie's weekly speaking calls when you join
The Academy Monthly/Annual Membership.

↓ Read more below to learn about The Academy ↓
Do you want to join the best online course
for British culture and British English?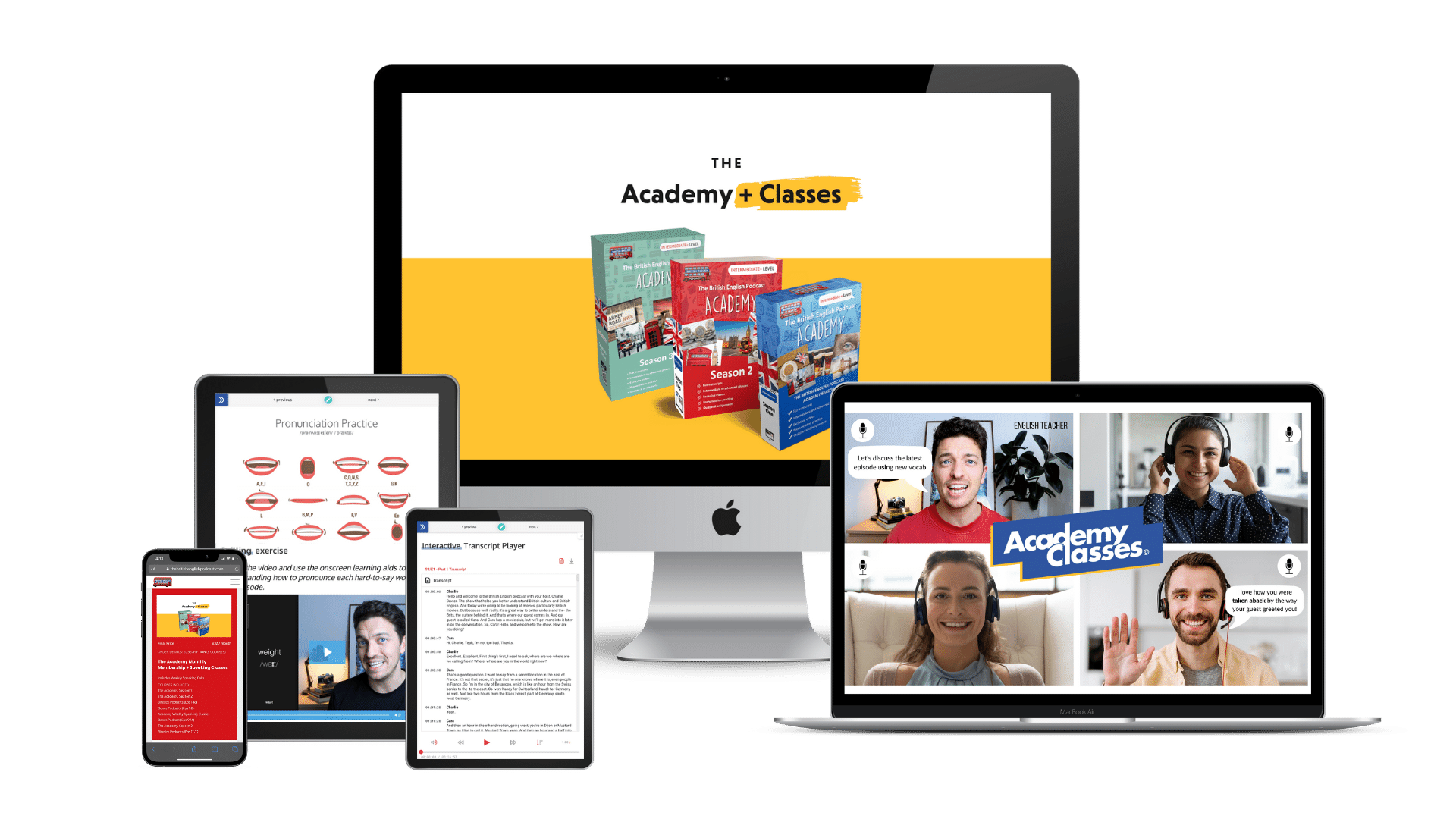 Get access to The British English Podcast
Academy
DOES ANY OF THIS SOUND FAMILIAR TO YOU?
1. You struggle to understand British people, their humour and accents!


2. You find it hard to measure your progress when learning English?


3. You want to learn to speak with confidence in front of British people?


4. You find it hard to keep up with multiple speakers in a conversation.


5. You're looking for an easy to use step-by-step plan to help you improve your English?
If you answered yes, then you already know how challenging it is to keep improving your English after reaching a conversational level!
Don't worry! There's a solution and I think you're going to love it!
Reviews from members of The Academy
I'd like to recommend the academy because...its contents are very interesting and authentic so, you learn a lot about British culture, be it in respect of society, habits and traditions and all with a touch of humour, which I really appreciate.
Julie, France. Joined in August, 2021
My big problem has always been fluency but now I can tell proudly that I'm much more confident and I'm not more afraid to talk.

Eight months ago when I started this amazing journey I never imagined that today I would record this video and put myself out there without feeling pure cringe.
Caterina, Italy. Joined in February, 2021
"Charlie's podcast and academy is easy to follow and helps me remember every word he teaches by following the quizzes and exercises. He is such a good teacher with specific plans for his own lessons who knows the difficulties of a non-native english learner like me."
Hsu Lai
Pharmacist, Myanmar
"It's evident that Charlie has put so much effort into The Academy and I will definitely recommend The British English Podcast to anyone wanting to improve their English and to my subscribers on Instagram! The Academy is really easy to use and it has a lot of useful tasks."
Anya
English Teacher, Russia
Charlie is very good at showing people when the new words and phrases can be used. It helps me to really apply the phrases in the future. The rise and fall of his voice also makes the content more interesting as I can feel the different emotions from him.


Judy
Taiwan
What I like most about The Academy is the live classes where you can apply what you learnt from The Academy.

He breaks down difficult concepts easily but the best part is that he teaches English in real life that you can easily use in your daily conversation.
Phong, Vietname. Joined in February, 2021
The academy
content hones, not only on the vocabulary from intermedia