Learn about The Academy
BY JOINING CHARLIE IN HIS NEXT LIVE WEBINAR!
Come and join me in the LIVE webinar for free and get your questions answered and find out about the huge language learning resource called The Academy.
The Webinar starts in...
READ SOME ACADEMY TESTIMONIALS
FROM MORE HAPPY LEARNERS
MATHEUS
Joined in January 2022
"I would really recommend anyone wanting to improve their english skills to enrol to The academy because you can learn english in a way I've never seen before because when you see an episode you will not only enjoy a real conversation as you will fell like you're into the conversation; really worth every penny."
NERGIS
Joined in January 2022
"
I'm really getting a kick out of Charlie's platform! His videos and voice records make me chuckle. The most fun way to learn British English!

I really appreciate meeting Charlie and the academy. Thank you so much, Charlie, for being yourself and giving such a good platform!
RICCARD
Joined in November 2021
"It is awesome how the tips, the steps and my mindset about the process of learning changed. The methods and techniques included in this challenge are easy and more effective not to mention that most of them don't require time as they become a part in our daily routines. I really recommend it because if you are consistent and follow this challenge, you will be able to reach a high level of English .Thank you Charlie Baxter ."
GET THE MOST OUT OF EVERY EPISODE OF THE BRITISH ENGLISH PODCAST
Which membership
fits your needs?
The Premium Podcast
For self sufficient learners who just want the full episode, transcripts, extended glossaries and flashcards!
The Academy
For learners who want the FULL experience with everything the premium podcast has and SO much more!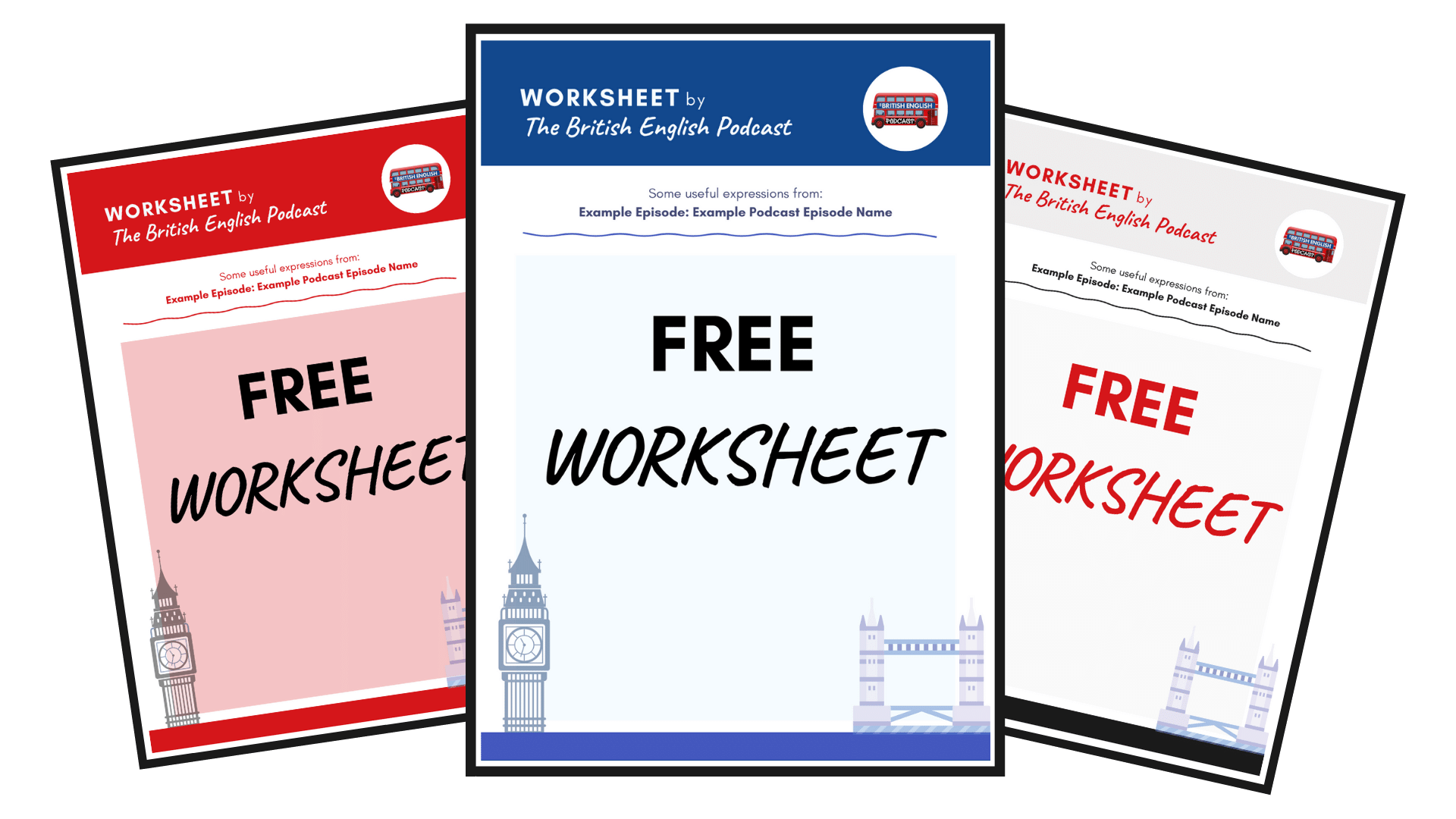 WHERE CAN WE SEND YOU YOUR FREE WORKSHEETS?
Join the newsletter & get the FREE Worksheets as a welcome gift!
Your privacy is our top priority, and we promise to keep your email safe! For more information, please see our
privacy policy
.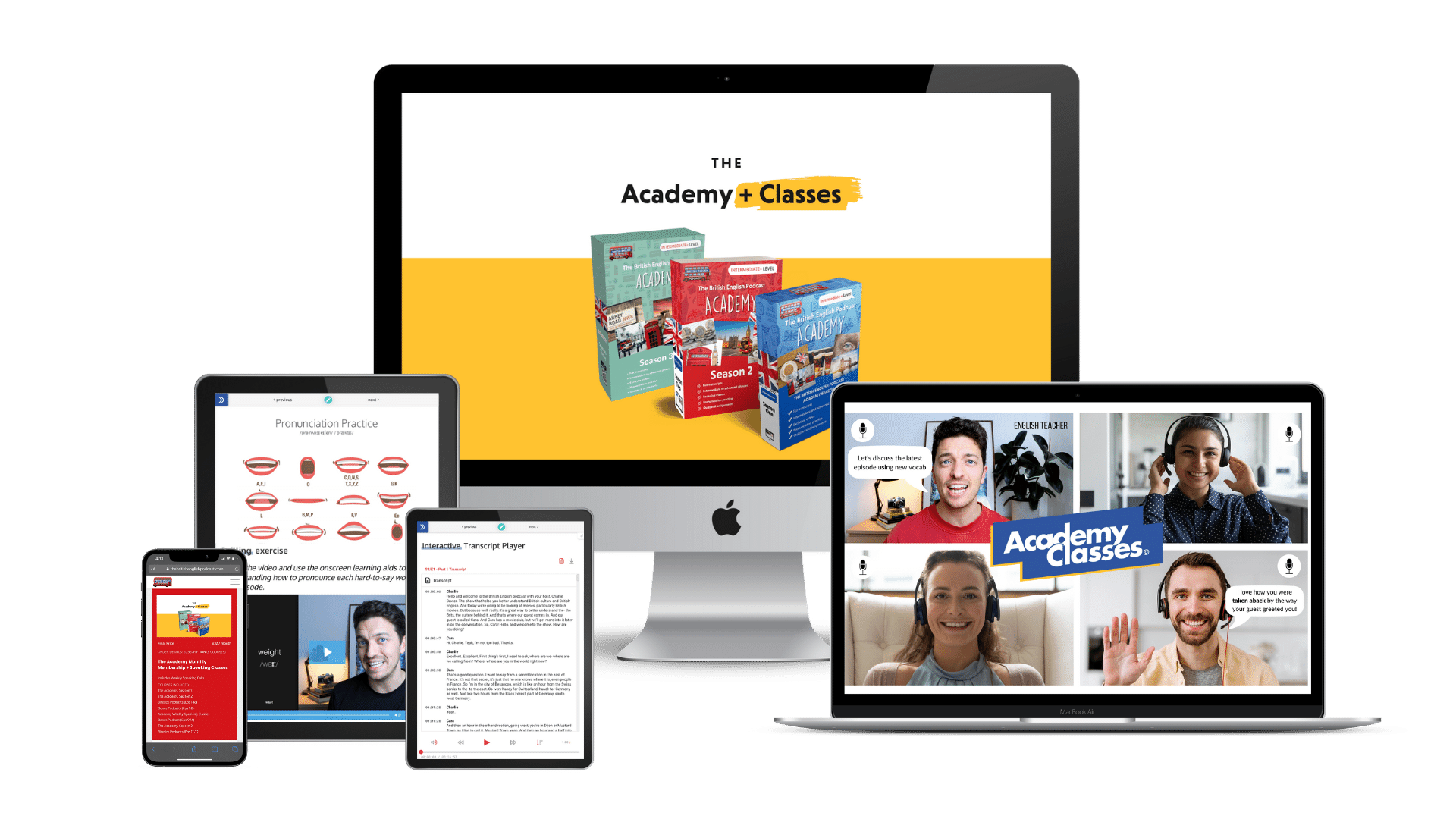 JOIN THE WAITING LIST FOR THE ACADEMY
Join the waiting list to be the first to know when the doors will reopen. Plus you'll get an early bird offer!
You are now on the waiting list!

Your privacy is our top priority, and we promise to keep your email safe! For more information, please see our
privacy policy
.
Created with