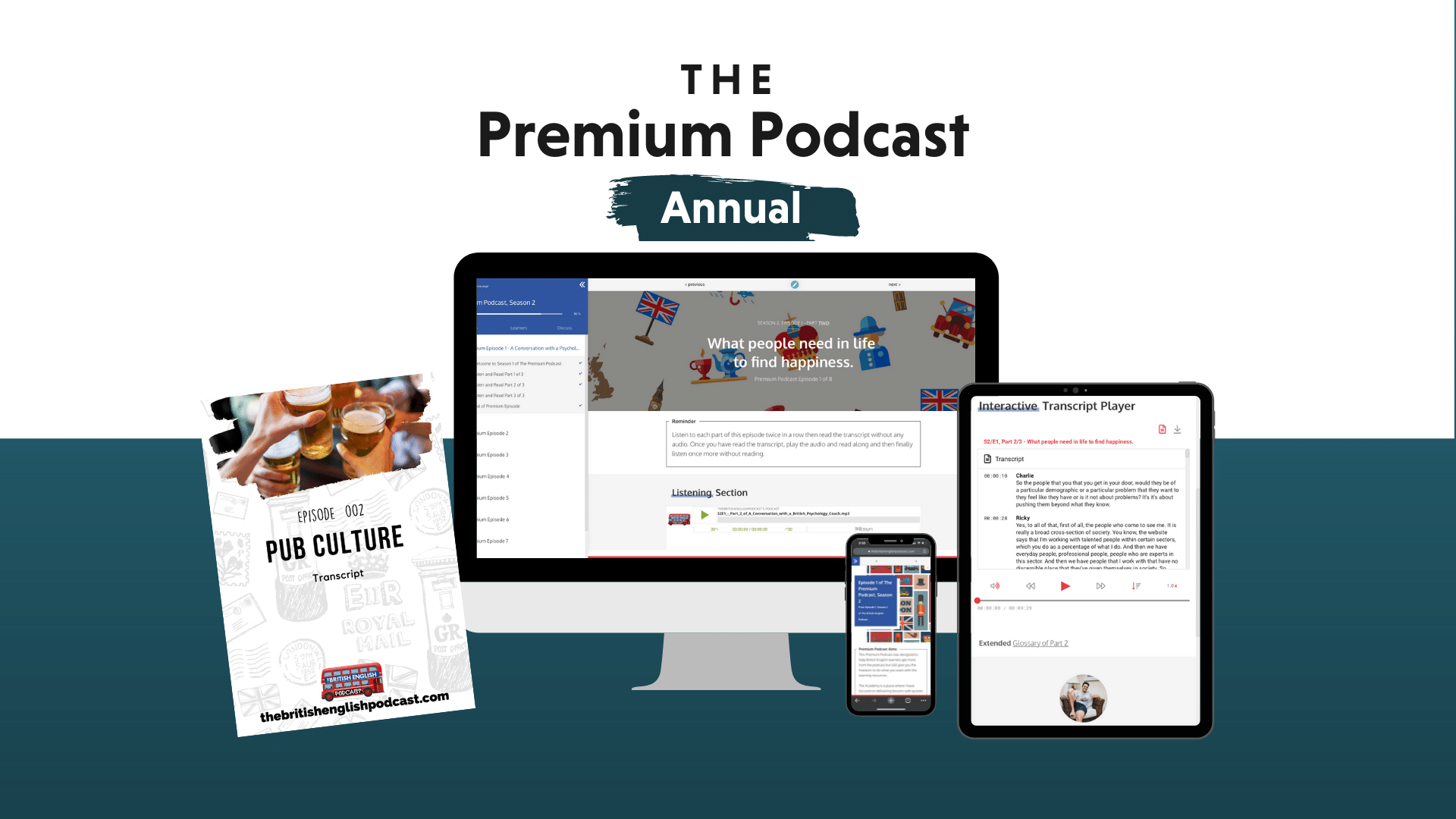 order details: subscription
The Premium Podcast Annual Membership
Includes Bonus Features:
30% Discount Applied

14-Day Money Back Guarantee

Bonus Pronunciation Exercise

Access to ALL Premium Podcast Resources (Valued at £8,000+)
Quick Testimonials:
"It's worth it because it's a great way to level up your english very fast, it's suitable for everyday use… (you'll not going to expose yourself with the phrase it's raining cats & dogs:-). And not boring."
Nilay from Switzerland - Attended in December 2021
"You can learn so many words used by the native British people from the contents. That I don't think you can find in any text books being used at school."

Ricky from Japan - Attended in October 2021
"It is time-consuming to do your own flashcards. Charlie does it for you! So you can just learn all the vocabulary whilst using the flashcards and you just cannot finish without knowing new words. I'm just so impressed by the flashcards."
Silvia - Join in September 2021
Benefits:
Unleash The Full Experience:
No more settling for just the appetiser. Dive into full-length episodes and get the entire three-course meal of British wit and wisdom.
Streamline Your Study:
With our interactive podcast player and daily learning modules, we've got your learning journey mapped out. All you've got to do is walk—or talk—the path!
Ad-Free Bliss:
Want to hear the Queen's English without interruption? Say cheerio to pesky ads and immerse yourself fully in the content.
Unlock the Lexicon:
Get to grips with real UK lingo through our comprehensive glossaries and vocabulary quizzes. You'll be talking like a Brit in no time, guv'nor!
Level Up with Flashcards:
Say goodbye to plain Jane learning methods. Our flashcards come with vivid images that make learning as visually stimulating as a stroll down Portobello Road.
Crack the Intermediate Plateau:
Feeling stuck? Our Premium Membership specifically targets that mid-level rut, making learning English as fun as a British comedy skit.
Join the Party:
Hop into our members-only community to find like-minded Anglophiles.
Trackable Triumphs:
Our vocabulary quizzes and interactive features mean you can actually see your progress, as clearly as the changing of the guard.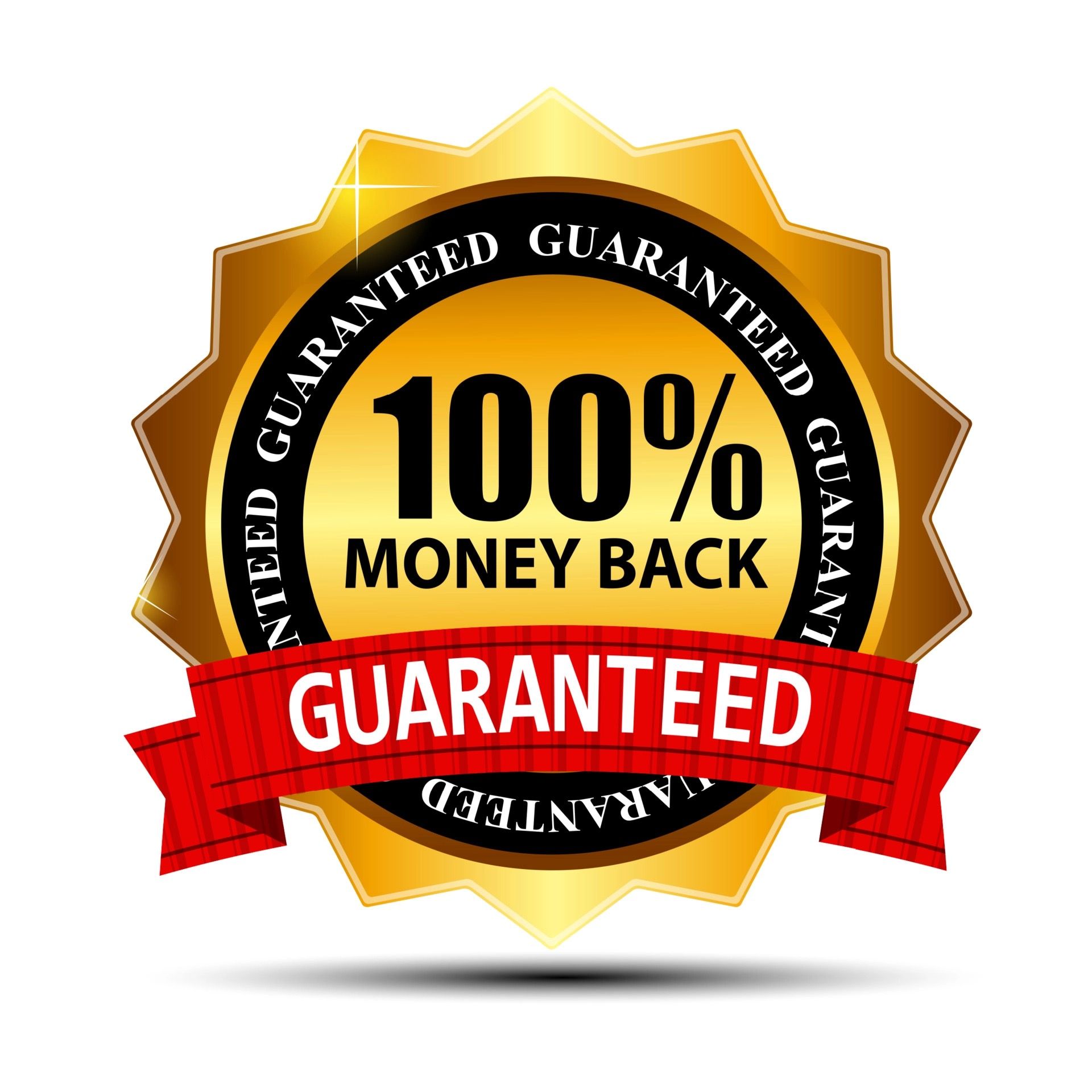 Risk Free 14-Day Refund Policy
Try The Premium Podcast risk-free. If not satisfied for any reason, contact suppor[email protected] within 14 days for a full refund.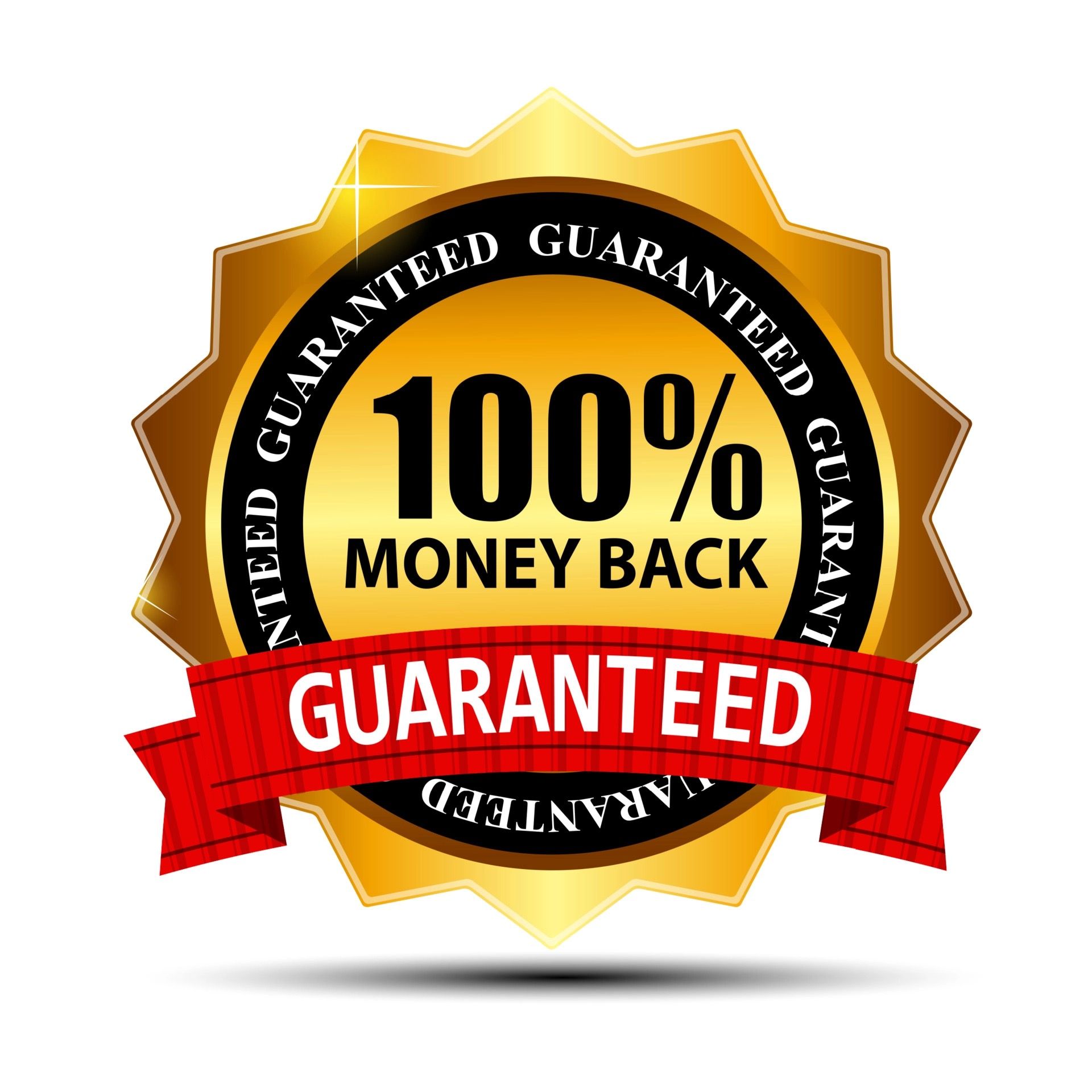 Risk Free 14-Day Refund Policy
Charlie is confident you'll love The Academy but wants you to feel confident in trying it. So, if for any reason you're not satisfied with it there is a 14-day 100% money back guarantee on The Academy Annual membership. To get the refund all you need to do is email [email protected].
Subscription Fee:
£120
£84
Guaranteed security using one of the most advanced encrypted systems on the market.
The information in this page is being processed and encrypted securely using industry-leading encryption and fraud prevention tools.
Cancel anytime with no notice period.
No hidden fees.
- YOU CAN SIGN UP WITH PAYPAL BELOW -
GET THE MOST OUT OF EVERY EPISODE OF THE BRITISH ENGLISH PODCAST
Which membership
fits your needs?
The Premium Podcast
For self sufficient learners who just want the full episode, transcripts, extended glossaries and flashcards!
The Academy
For learners who want the FULL experience with everything the premium podcast has and SO much more!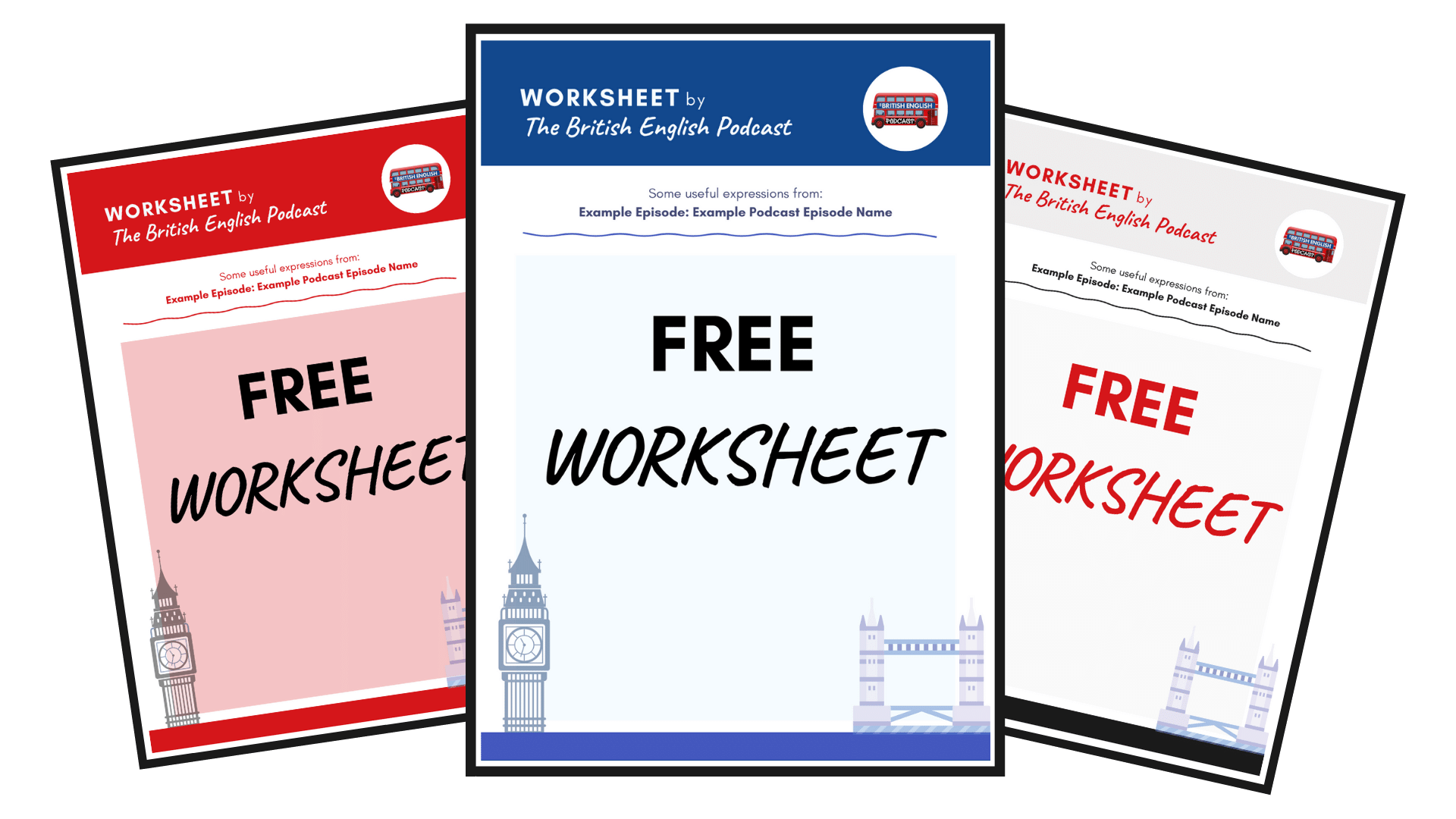 WHERE CAN WE SEND YOU YOUR FREE WORKSHEETS?
Join the newsletter & get the FREE Worksheets as a welcome gift!
Your privacy is our top priority, and we promise to keep your email safe! For more information, please see our
privacy policy
.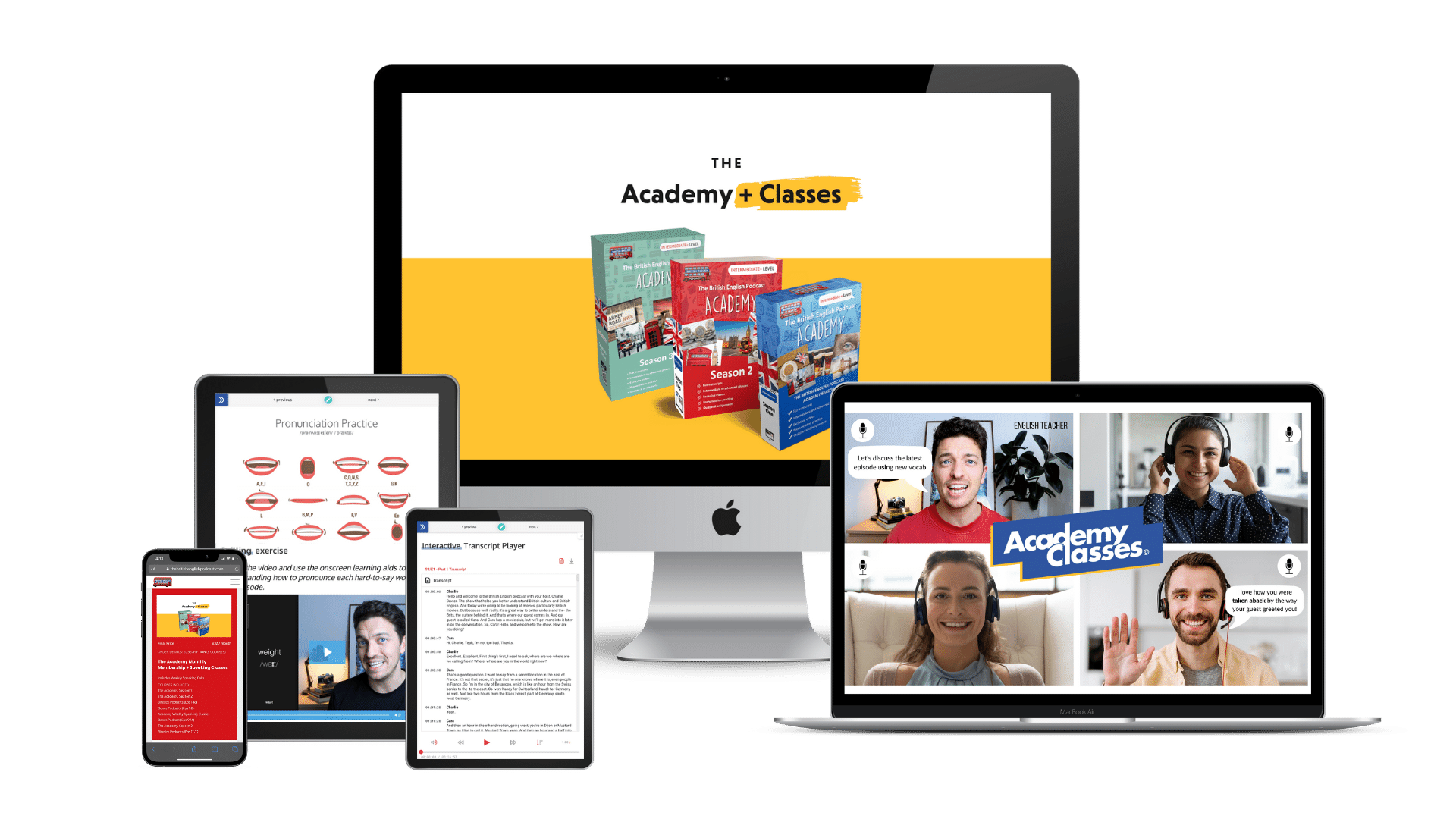 JOIN THE WAITING LIST FOR THE ACADEMY
Join the waiting list to be the first to know when the doors will reopen. Plus you'll get an early bird offer!
You are now on the waiting list!

Your privacy is our top priority, and we promise to keep your email safe! For more information, please see our
privacy policy
.
Created with